Features
Store
Unlock useful features and get more craftily made pictures from our store.
Customize
Use your voice and photos in your cards and boards for a more personalised feel.
Whiteboard
Go Picasso. If words and pictures can say no more, doodle your thoughts!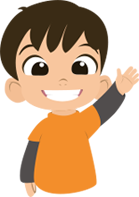 Tom Taps Speak
This tool aims to foster an easier means of communication for individuals with special needs or speech disabilities.
Words and Blocks
Help your child learn to spell and identify everyday things in a fun way!
WB Bubble Sort
Teach Kids how to sort real-life objects portrayed in the colourful illustrations!